[YouTube Screenshot]
If you watch enough of a certain TV show, the setting of that show starts to feel like a second home almost.
I mean, doesn't the Forman household from That 70's Show feel like home after watching enough of it?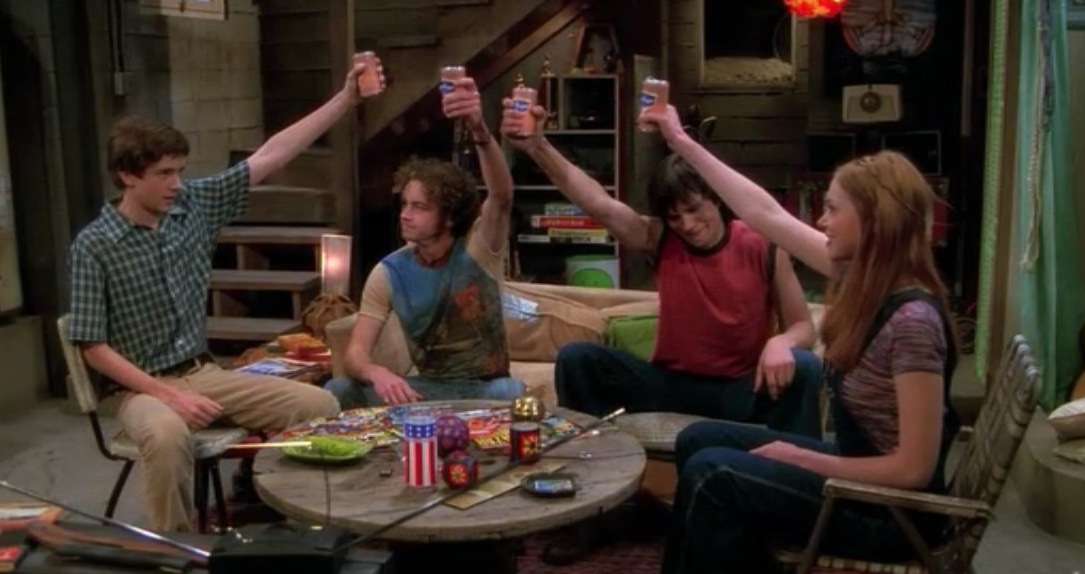 [Via that70sshow.wikia.com]
Watching Friends a lot probably made you feel like Central Perk was your usual stop for coffee…

[Via Wikimedia Commons]
I bet this place made you feel like your favourite local bar is the one where everybody knows your name…

[Via Professor Wikipedia]
We'll always know this San Franciscan abode as the home of Danny Tanner and family from Full House.

[Via Flickr]
Maybe you'd feel right at home whipping up something up in Will & Grace's kitchen?

[Via Flickr]
But let's be real – there's no TV set that lets you really make yourself at home like Jerry Seinfeld's apartment… I mean, just look how Kramer treats it!
But what if you could make YOUR OWN home feel just like Seinfeld's apartment?
Some genius who knows their way around electronics thought up this awesome idea of a little box that plays Seinfeld music every time you open the door. Have a look:
I don't know about you folks, but I think I NEED one of these in my life. Just think of the possibilities!
It could turn a late-night break in into hilarious sitcom hijinx! Or just scare the crap out of any potential intruder.
Or when you get into a serious fight with your significant other, the slap-bass immediately following the door slamming could offer a little comic relief.
But potentially best of all – when your friends show up to visit, there's a decent chance they'll slide through the door much like Kramer does…
And it might just lighten up those situations where you're carrying in the groceries and drop everything on the ground.

[Via Imgur]
Want to make one yourself? Here's some advice from Reddit:
The easiest way is to build it around an Arduino (the blue square.) You'll need an optical sensor or some other kind of switch to detect the door opening. In addition, you need a small speaker.

Connect the sensor to the digital input and the speaker to the analog output.

The optical sensor will have either a high or low voltage depending on whether the door is detected. If the Arduino reads a high voltage (might be the other way around), the computer program will send the analog preprogrammed signal to the speaker.

The sound quality will be poor, but perfectly serviceable. For higher quality audio, you should use some kind of stereo with an amplifier. You might then find a Raspberry Pi easier to work with as it has a mini jack sound output. You could also do this over bluetooth if you purchased a dongle for your micro computer.
If you're good with this kind of stuff, build me one – I'd totally pay good money for one of these!