The Christmas Tree….a beautiful tradition that brings family together. Decorating it, singing carols…topping it with a star or angel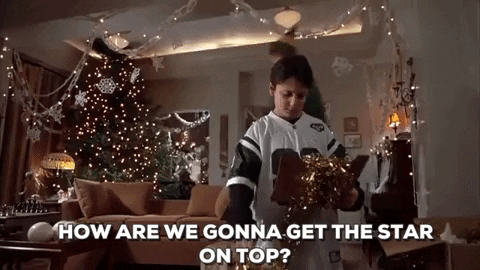 Starbucks has decided to get in the holiday spirit…even more so…with a limited edition "Christmas Tree Frappuccino"
…..that one! #ChristmasTreeFrappuccino ✨🎄✨ Available now through Monday, 12/11. (US & Canada) pic.twitter.com/a1VNjelPDN

— Starbucks Coffee (@Starbucks) December 7, 2017
It is a Peppermint Mocha Creme Frappuccino with Matcha Whipped Cream (to look like a Christmas tree) and decorate with Caramel Drizzle garland, candied cranberries ornaments and a strawberry as the tree topper.
It is only available "at select stores" until December 11 in the U.S. and Canada.
People are enjoying it though!
GOT THE #christmastreefrappuccino!! It tastes seriously exactly like mint chocolate chip ice cream. By far the best seasonal/fun frapp @Starbucks has come up with yet. pic.twitter.com/DuY2dWs3jl

— Have A Holly Jolly Kristen Corradeno 🎁 (@shutupkristen) December 7, 2017
You guys, Starbucks has a special #ChristmasTreeFrappuccino and it's chocolate/peppermint with green whipped cream, caramel drizzle and candy cane sprinkles.
Don't tell me how bad it is for me, just LET ME HAVE THIS.
❤️🎄❤️ pic.twitter.com/VnUfs0HCoZ

— Santa Joyce 🤶🏻🎄☃️ (@SamJoyceBooks) December 7, 2017
Me, making my way to @Starbucks to try the new #ChristmasTreeFrappuccino pic.twitter.com/GKqsJO8d6e

— Ronda Pearson (@CenterIceSweety) December 7, 2017
#ChristmasTreeFrappuccino sounds gross and oddly appealing at the same time!! https://t.co/MjyRi2j0TS

— Perez (@ThePerezHilton) December 7, 2017
Today's Mission: Get my hands on it!