Sia is probably one of the most talented artists out there right now. She has written so many hit songs that you probably didn't even know she wrote. Although when it comes to HER music, she choose to hide her face.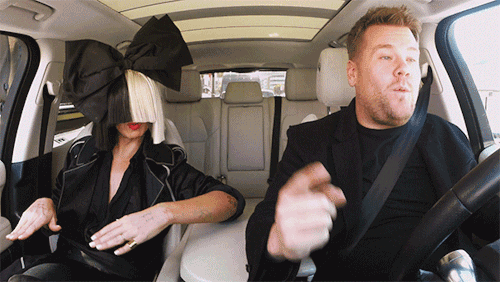 She doesn't like the idea of being recognized or judged based on looks but recently an article called her out for pushing that fame and limelight on Maddie Ziegler who portrays a young Sia in all of her videos and performances. Sia responded perfectly
This article poses a question I have asked myself often. I do check in with Maddie weekly about whether she wants this, and assure her if she ever wants it to stop it stops. It's a conversation we should all be having. Not just myself but all directors, stage parents and agents.

— sia (@Sia) December 6, 2017
With their children, clients, charges. Maddie was already famous when I discovered her, but I have certainly expanded her exposure and feel responsible for that. I feel very protective of her and my goal is to empower her in whatever choices she makes. Some would argue a teenager

— sia (@Sia) December 6, 2017
Can't or shouldn't be charged with making sound choices for themselves and so I do try to choose the best for her always. But I think this is an important conversation https://t.co/0k6bQ8EsvT

— sia (@Sia) December 6, 2017
What I learned from Maddie is that fame affects her differently than how it affected me. I can only trust that she is telling me the truth. If that changes, we stop.

— sia (@Sia) December 6, 2017
Also Maddie was in the spotlight before all of the work with Sia. She was on Dance Moms and has now written a book, appears to have a clothing line and is a well-known dancer.
.@itsmaddiestyle is up to 40% off today 😍 shop now: https://t.co/5kUJbol5qB pic.twitter.com/kelzWd3Qec

— Maddie Ziegler (@maddieziegler) November 24, 2017
i'm so excited for the holidays! who's gift shopping this weekend? make sure to stop by your local Barnes & Noble to pick up a SIGNED copy of my new book, #TheAudition, this Black Friday! pic.twitter.com/LYKIDBOFQn

— Maddie Ziegler (@maddieziegler) November 24, 2017
we did it!!! thank you australia and new zealand! it was AMAZING ✨🌈💘 pic.twitter.com/2u4LDKWvPn

— Maddie Ziegler (@maddieziegler) December 6, 2017